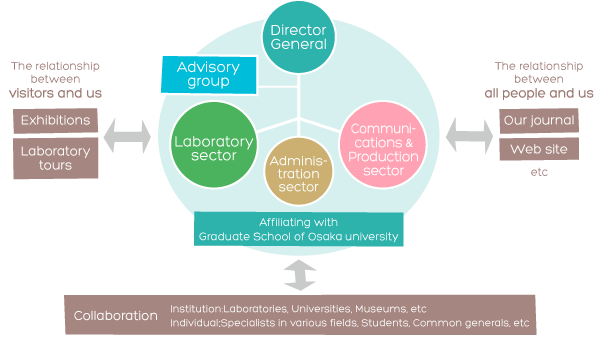 The Biohistory Research Hall consists of three sectors: Laboratory sector, Communications and Production sector, and Administration sector. We cooperate with other laboratories and specialists in various fields including art ,science , humane studies, and more.
And we educate next generation of young researchers affiliating with Graduate School of Osaka university.


Hisato KONDO,Ph.D.
Masasuke Yoshida,Ph.D.



Naoko FUSHIMI
Shujiro KATO(Associate Director)
Hirotoshi KATO(Associate Manager)
Yoko TAMAI(Manager,Accounting Secretary)
Tomoko OKADA(Staff)