Member

Katsuhisa Ozaki (Lab Leader)
Research Area

Entomology, Molecular Biology, Ecology

Degree

Ph. D
Using swallowtail butterflies as research materials, I aim to understand in molecular mechanisms how various creatures are "living" while interacting with each other.

Atsushi Ugajin (Postdoctoral Researcher)
Research Area

Neuroethology of non-model insects

Degree

Ph. D
I study brain of swallowteil butterflies now.

Yurie Hirosaki (Research Assistant)
Research Area

Molecular Biology

Degree

bachelor's degree of agriculture
I support a lot of things in the lab.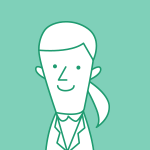 Rei Miyashita
Research Area

Molecular Biology
I study molecular mechanisms of detoxification genes in the larvae of swallowtail butterflies.