Go to our database site (https://www.brh2.jp/)
Go to Japanese.
News
23.04.01 Ren Negishi, a new student, has started to work in our laboratory.
23.03.23 Yasuko gave a talk about mechanisms of pattern formation in early spider embryos at Princeton University.
22.11.09 Yasuko gave a talk about her ongoing work on single-cell/single-nuc RNA-seq analyses of spider embryos at Franco-Japanese Developmental Biology Meeting held in Strasbourg, France.
22.10.06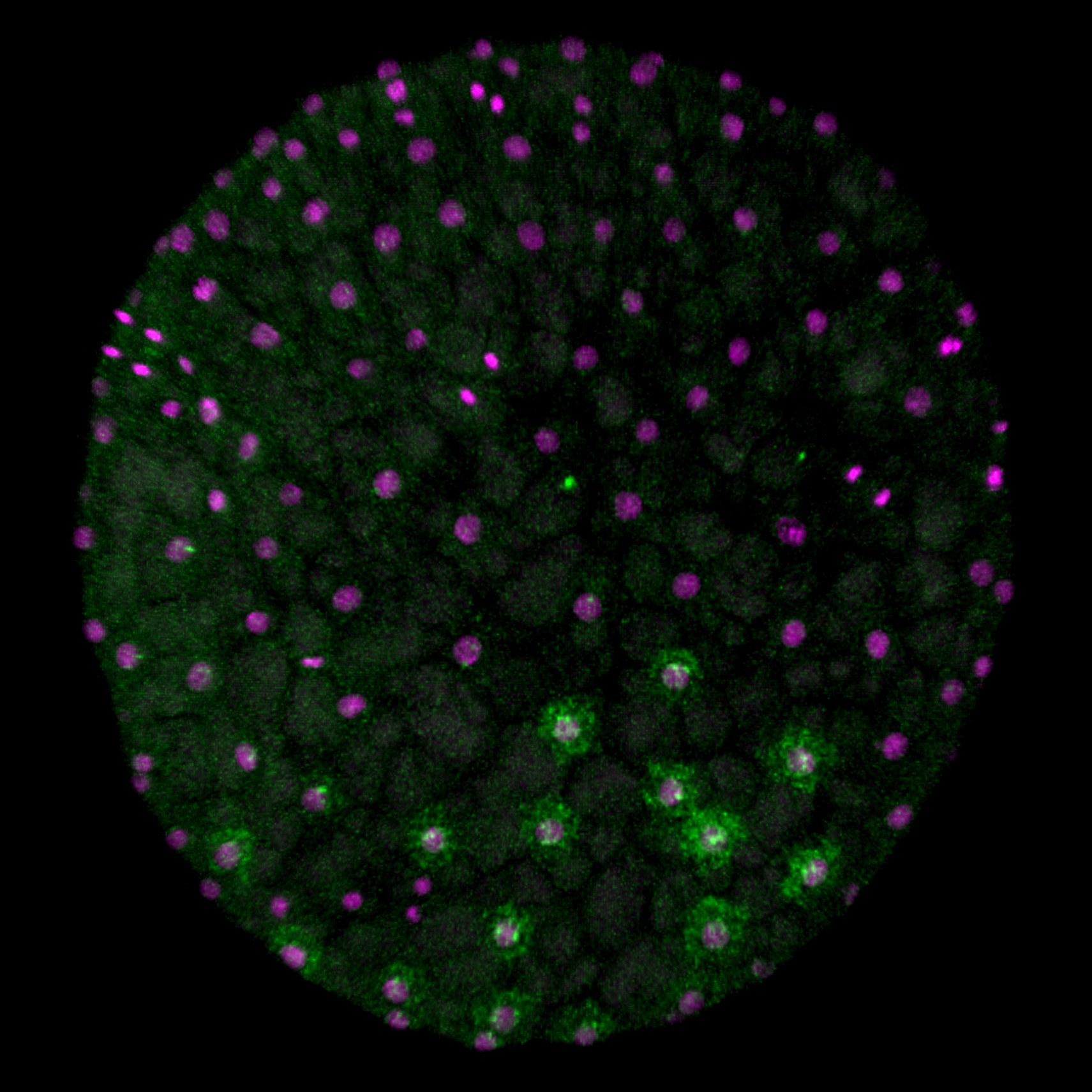 Iwasaki and Nanjo's paper was published in BMC Biology. "Lineage‑specific, fast‑evolving GATA‑like gene regulates zygotic gene activation to promote endoderm specification and pattern formation in the Theridiidae spider."
22.0812 Fujiwara's paper was published today in Frontiers in Cell and Developmental Biology: "Virtual spherical-shaped multicellular platform for simulating the morphogenetic processes of spider-like body axis formation."
22.07.22 Yasuko's paper was published today in Frontiers in Cell and Developmental Biology: "Reconstruction of the global polarity of an early spider embryo by single-cell and single-nucleus transcriptome analysis."
21.10.21 Hiroki Oda was invited to give a talk at Virtual Gastrulation Zoom Talks (VGZT). "Axis formation in spider embryos: Regulative development under the microscope"
2021.9.30 The spider Parasteatoda tepidariorum Genome Database has been updated to version 3.
21.07.29 An interview with the first author Dr. Shigetaka Nishiguchi appeared in Journal of Cell Science.
21.07.20 Lecture slides used by Hiroki Oda in ISP2021 Osaka Univ are available from this link.
21.06.22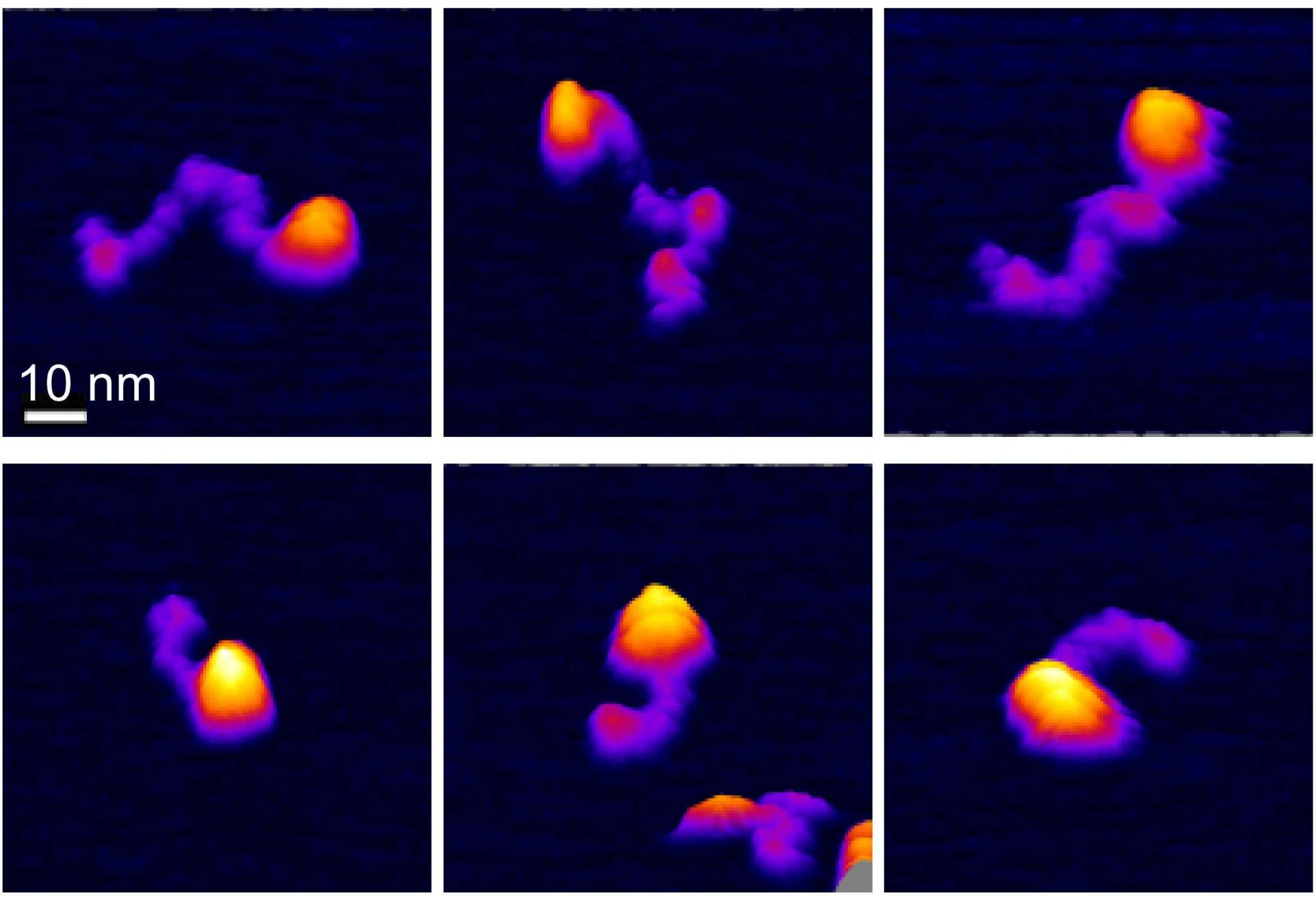 Our study of visualizing cadherin ectodomains by atomic force microscopy has been published in Journal of Cell Science.
21.02.20 A video introducing single-cell RNA sequencing of spider embryos was uploaded to YouTube.
21.02.20 A video showing a lecture Fujiwara gave to the general people at BRH was uploaded to YouTube. "Mathematics and Physics for Biological Shaping."
21.02.17 Ryota Nanjo presented his master thesis work in Osaka Univ. Title is "Comparison of Chromatin Dynamics in Arthropod Embryogenesis: Analysis of Parasteatoda tepidariorum early embryos by ATAC sequencing."
21.01.19 Mainichi shinbun picked up our long-term activities using spiders.
20.12.07 Another news paper (Asahi shinbun) picked up our research activity.
20.11.12 A news paper (Mainichi shinbun) picked up our research activity.
20.11.07 Yasuko and Hiroki were invited to participate in Public Journal Club Developmental Biology online.
20.10.19 Our articles on the model spider Parasteatoda appeared in a Japanese scientific journal.
20.10.17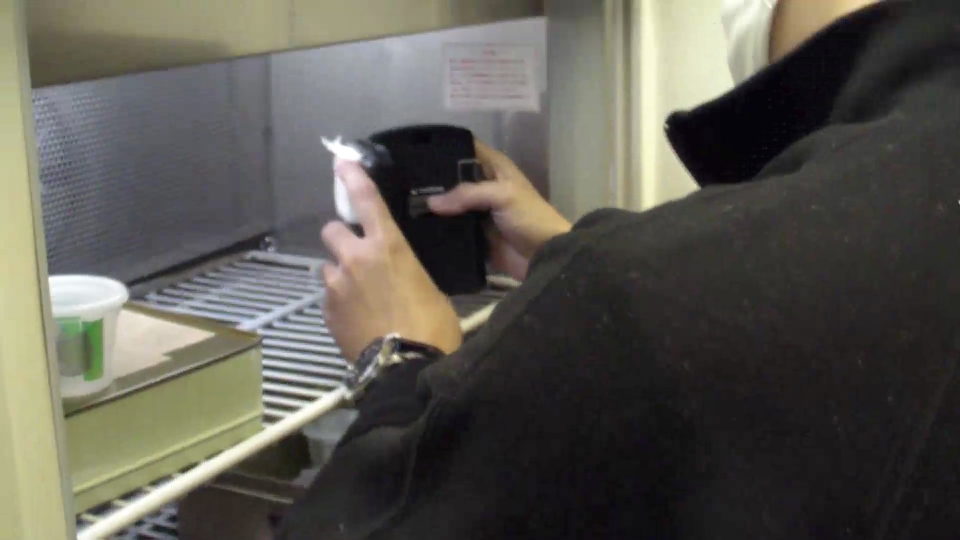 A video showing our system for spider egg collection was uploaded to YouTube.
20.09.11 Hiroki gave a talk in an online symposium "Protostome functional genetics ‐ Tribolium and friends"
20.09.10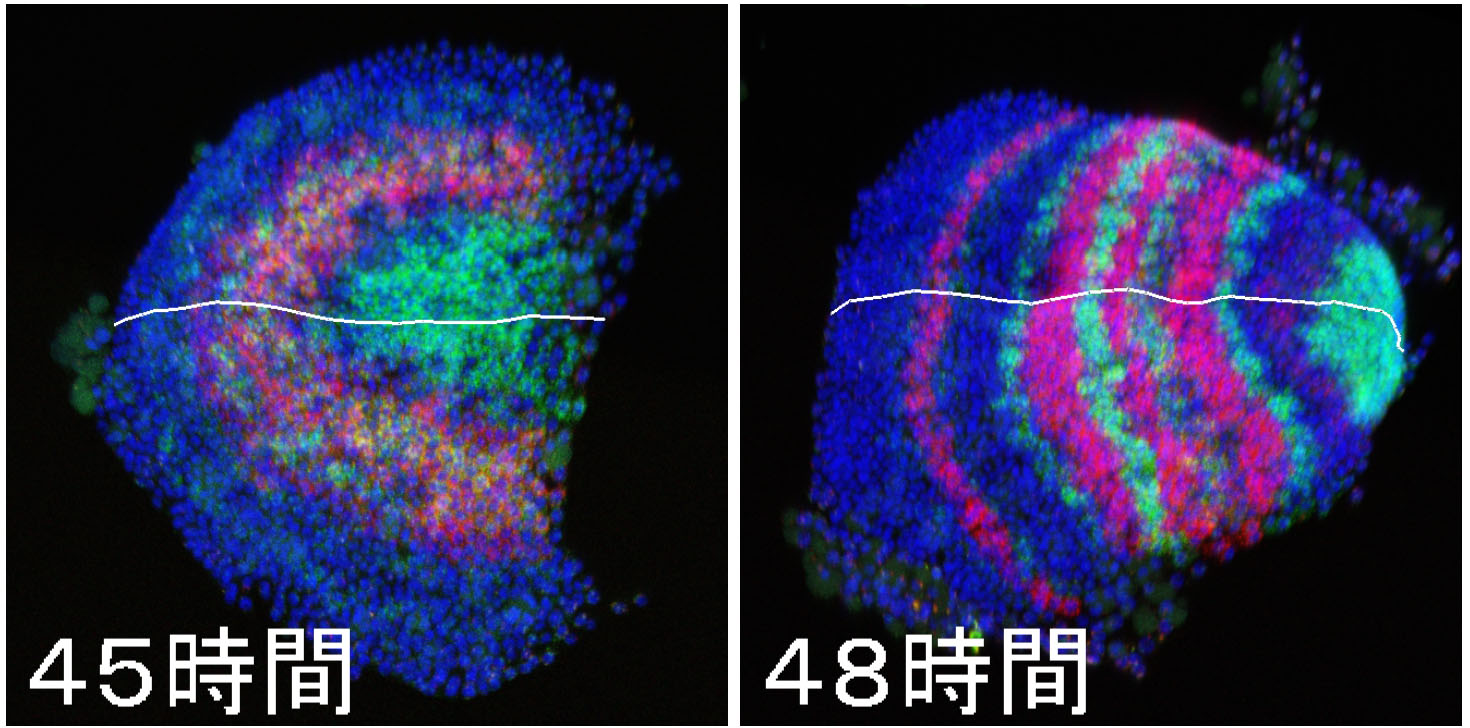 Our paper on spider segmentation appeared in Science Advances. For many years, Yasuko made tremendous efforts to complete it.
20.06.20 A video showing our everyday research life was uploaded to YouTube.
20.06.01 Asahi shinbun picked up our cadherin study.
20.05.16 Hiroki gave a lecture on a surprising spider world using a video.
20.04.07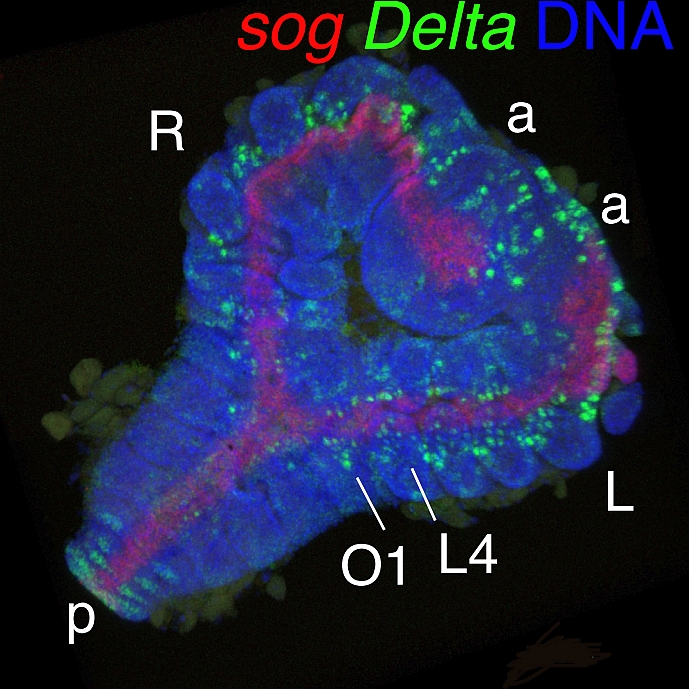 Our paper on the regulative nature of spider embryos appeared in the spider issue of Development Genes and Evolution.
20.03.23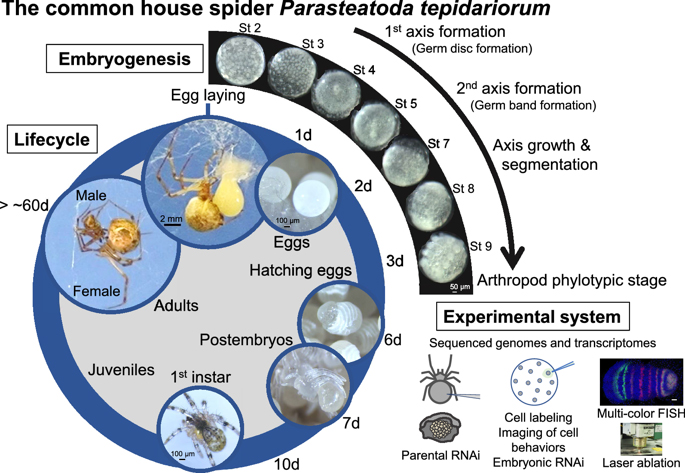 Our review article on the common house spider appeared in EvoDevo.
20.01.03 Our DATA article appeared in Data in Brief.
Research content
▼Members
▼Latest publication New!
▼Award New!
▼Activity Reports New!
▼Diary New!
▼Our research projects
▼Recent topics in our laboratory
▼Videos
▼Databases New!
Publication List
[Research]

Discovery of a lineage-specific, fast-evolving gene that regulates early spider development
---
[Research]

Virtual cells shape an arthropod embryo on the computer
---
[Research]

Reconstruction of the axis of a spider embryo on the computer after cell dissociation
---
[Research]

Visualization of ancestral long cadherin by atomic force microscopy
---
[Research]

Dynamics and diversity in spider segmentation
---
[Research]

Our mini-review on the common house spider appears in a renowned academic journal
---
[Research]

Duplication of body axes experimentally induced in spider embryos
---
- [Research]

Diversity of stripe-forming processes in an embryo
---
- [Research]
---
- [Research]
---
- [Research]
Award
Activity Reports
Diary
[April 2019]
Sharing and effective use of our BRH data resources
Nearly two years have passed since we started to run our BRH data resources, site where you can search several kinds of databases…[read more]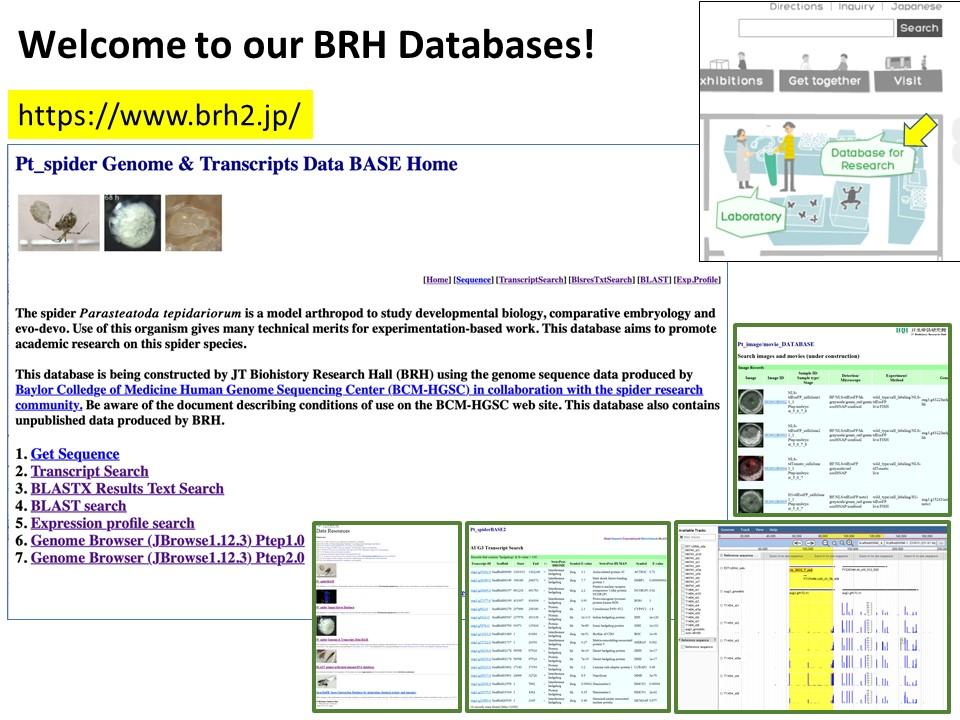 Our research projects
1) Evolution of classical cadherins responsible for adherens junctions
We investigate the diversification of the structure and function of cell-cell adhesion molecules called classical cadherins, which are the key components of the adherens junctions. This junction type is of particular importance in driving and regulating tissue morphogenesis. We have identified lineage-specific structural reductions in the extracellular regions of classical cadherins. Our data suggest that similar but independent structural changes occurred in the classical cadherins at the adherens junctions in several different animal lineages. We are now attempting to investigate the functional significance of the classical cadherin structural changes using Drosophila. We want to understand the impact of evolutionary changes in cell-cell adhesion interfaces on metazoan morphogenesis.

Expression of DE-cadherin during Drosophila gastrulation
2) Development of the spider embryo
Second, using the spider Parasteatoda tepidariorum, a common house spider, we try to identify cellular, genetic and molecular mechanisms of arthropod body plan formation that are distinct from those of Drosophila. We have found that Hedgehog signaling plays key roles in anterior-posterior axis formation in the spider (Fig. 2). In Drosophila, similar roles are played by the Drosophila Bicoid-Nanos system, which is operational only in the syncytial environment. We also showed that cellularization in the spider is complete at or before the 16-nucleus stage, sharply contrasting with the situation of the Drosophila embryo, which is a syncytium until the number of nuclei increases to 6,000. Our findings have revealed that the common arthropod body plan is achieved by largely distinct mechanisms, suggesting that genetic programs underlying the formation of the basic body plan significantly changed during evolution. One of the most important messages from our spider studies is that the diversity of the genetic programs is large even within each major metazoan subbranch (such as the arthropod phylum). Comparative studies of widely-ranged animal species within the subbranch are required to better understand the ancestral states of the arthropod body plan and other bilaterally symmetrical metazoan body plans.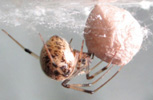 An adult female of the spider Parasteatoda tepidariorum (left) and a developing embryo (right)
Recent topics in our laboratory
Videos
Databases
Databases 1
Database for Molecular Spider Research(Parasteatoda tepidariorum, formerly known as Achaearanea tepidariorum)