Greeting from the Director General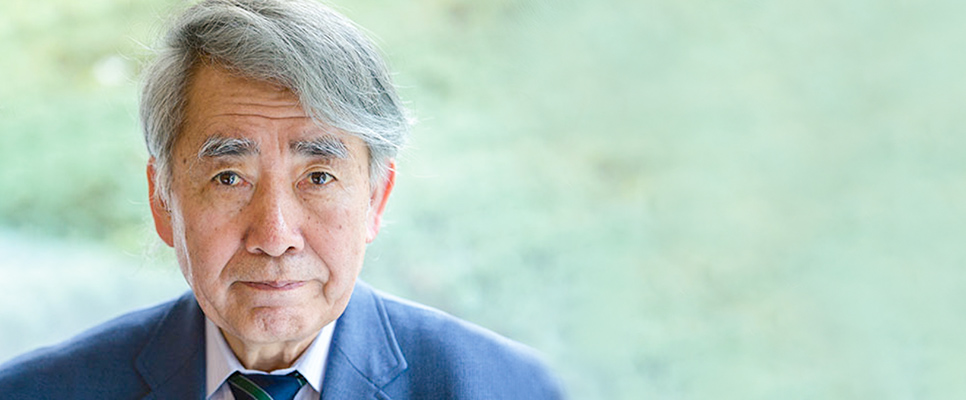 As Dr. Nakamura takes on a new position as Honorary Director of the Biohistory Research Hall, it is my honor to succeed her former position as Director General.
JT Biohistory Research Hall was formally established in April 1993 under Director General Tokindo Okada, and already 30 years have passed since that time. Centered on the leadership of Director Nakamura, who clearly provided the principal concept for the BRH since its very inception, the concept under which we work -- a creation of knowledge and wisdom that support a biohistorical worldview -- has gained a wide degree of public understanding and acceptance. We are a small group including four research laboratories that together explore the aspects and implications of evolution, development and environment, and communication and production sector striving to bring the joy of scientific wisdom to everyday people. However, I do not think you will find anywhere else which does quite unique activities what we are pursuing.
As I take on this position as Director, I find it reassuring to have two highly capable scientific advisors at my side: Dr. Masasuke Yoshida and Dr. Hisato Kondoh. JT Biohistory Research Hall has accomplished much in its 30 year history. And from here, with the continued support of BRH researchers and staffs, it is my hope to build further developments on the accomplishments, the research findings, and the underlying philosophy that distinguishes our institution today.
You have all done much for the BRH in the past. And now I respectfully ask for your continued supports and contributions to us in the future.
April 2020
Kazuhiro NAGATA
Director General, Biohistory Research Hall
Professional Appointments:
1971-1976

Research Fellow, Central Research Institute, Morinaga Milk Industry, Ltd.

1976-1979

Research Fellow, Chest Disease Research Institute, Kyoto University

1979-1986

Lecturer, Chest Disease Research Institute, Kyoto University

1984-1986

Visiting Associate, Laboratory of Molecular Biology, National Cancer Institute, NIH (USA)

1986-1998

Professor and Chairman, Department of Cell Biology, Chest Disease Research Institute, Kyoto University

1998-2010

Professor and Chairman, Department of Molecular and Cellular Biology, Institute for Frontier Medical Sciences, Kyoto University

2010

Professor Emeritus, Kyoto University

2010-2013

Professor & Dean, Faculty of Life Sciences, Kyoto Sangyo University

2013

Professor Emeritus, Kyoto Sangyo University

2013-present

Professor, Faculty of Life Sciences, Kyoto Sangyo University

2016–present

Director, Institute for Protein Dynamics Kyoto Sangyo University
Honors and Committee members:
1988-1991

Secretary General, Japan Society for Cell Biology

1990-present

Executive members, Japan Society for Cell Biology

1992-1996

Trustee, Japan Society for Cell Biology

1994-1998

Editorial Board, Japanese Journal of Cancer Research

1994-2000

Associate Editor, Journal of Biochemistry

1999-2004

Editor-in-chief, Cell Structure and Function

2000-2004

Councilor, Cell Stress Society International

2001-2003

Commissioner, Japan Society for Biochemistry

2001–present

Councilor, Japan Society for Biochemistry

2002-2005

President, Japan Society for Cell Biology

2003-2010

Vice President, Asian-Pacific Organization for Cell Biology

2004-2005

President, Cell Stress Society International

2015–present

Lifetime honorary membership for Japan Society for Cell Biology

2015–present

Editorial Board, Scientific Reports

2009

Awarded the Medal with Purple Ribbon (Japanese government)

2017

Awarded the Hans Neurath Award from the Protein Society International
Advisor's Note
Hisato KONDOH
The Biohistory Research Hall (BRH) holds four research laboratories investigating the biological processes in small animals, particularly in the developmental and phylogenetic aspects. The focus is on the study of non-model animals, revealing their dynamic and intimate interactions with nature during their life history. The study also highlights diversified yet fascinating biological processes unique to individual animal species. Swallow-tail butterflies, fig-pollinating wasps, common house spiders, and freshwater planarians are examples of non-model animals at the BRH.
The wealth of information from studies with "model animals," wherein various experimental tools, such as genetics, are available, is, of course, essential as references. However, it represents only the tip of an iceberg of the beauty and wonder of the animal world. Investigating good choices of non-model animals promise to open new windows to nature, something that model animals never do.
Further development of non-model animal studies at the BRH is looked forward to, particularly in this era, when genome-editing technology targets are widened to non-model animals. Indeed, this aspect is one reason for the Nobel Prize Physiology or Medicine awards this year to genome-editing founders.
The founding director of the BRH was the late T.S. Okada, who molded the institute. On a personal note, I spent 5 years with him as an assistant professor when he was a professor at Kyoto University. A brief biographical account of his scientific life is given in "Obituary: Tokindo S. Okada (1927–2017)," which Harukazu Nakamura and I wrote for the journal Development. Please visit it.
December 2019
Advisor
Hisato KONDOH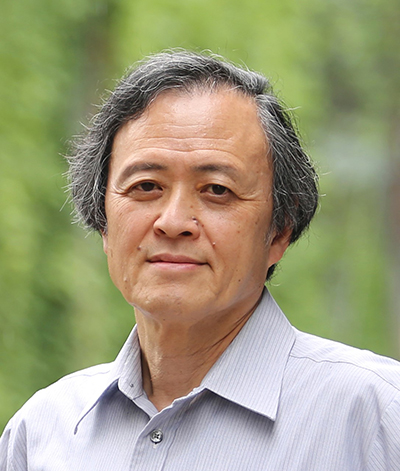 Profile
Hisato Kondoh, Ph.D.
Senior Scientist, Kyoto Sangyo University
Professor Emeritus, Osaka University
Adviser, JT Biohistory Research Hall
He received his B.Sc. and Ph.D. from Kyoto University and conducted his postdoctoral study at the University of Wisconsin-Madison, USA. When he was appointed to an assistant professor at Kyoto University in 1979, he started investigating transcriptional regulation in developmental processes, which is still his primary interest. In 1988, he became a full professor at the Department of Molecular Biology in Nagoya University School of Sciences. In 1993, he moved to the Institute for Molecular and Cellular Biology, Osaka University (serving as Director from 1998 to 2002), and in 2003 joined the Graduate School of Frontier Biosciences, Osaka University (serving as Dean from 2006 to 2008). In 2014, he moved to Kyoto Sangyo University and served as a Professor at the Faculty of Life Sciences.
Books
Hisato Kondoh & Atsushi Kuroiwa (Eds.) "New Principles in Developmental Processes" (Springer)
Hisato Kondoh & Robin Lovell-Badge (Eds.) "Sox2: Biology and Role in Development and Disease" (Academic Press/Elsevier)
Greeting from the Honorary Director
Keiko NAKAMURA
I love living things, both as a scientist and as a lay person. In Biohistory, I would like to join the knowledge in science and wisdom in every life about living creatures including humans not only in myself but also in society.
Biohistory is a novel wisdom or a new form of comprehensive knowledge that observes the livingness of various forms of life, including humans, and asks "How shall we live?"
In order to understand living creatures, we have to pursuit their universality and diversity. By the discovery of DNA as the entity of genes, vital process in the body became to be explained as functions of proteins synthesized under instructions from DNA. The pursuit of universality in living organism proceeded steadily in the latter half of the 20th century.
In the course of the study, however, it became clear that life cannot be reduced to genes and the interest in diversity returned to the mind of biologists. And we noticed that the genome (Total DNA in the nucleus of a cell and contains all the genetic information needed to form an individual) can unite universality and diversity. In biohistory, the genome is a powerful tool to understand life.
"Genome" has the face of universality because its DNA constituent is present in every living thing, and at the same time, it has the face of diversity because it differs from organism to organism. Moreover, genome can symbolize life from the levels of molecules, cells, individuals and species. Because, the genome is made up of DNA molecules and the information contained in the genome can form cells and individuals. Moreover, genome symbolizes species.
Using the genome, we can regain a close watch on living creatures which were forgotten during the early years of DNA research. To promote research in this direction, it is necessary to clarify what the "genome" is. The genome of a given living organism is passed from its parent or parents (in the case of asexual reproduction, the genome of the parent is passed intact, and in the case of sexual reproduction, each parent contributes one half of its genome). When traced back in this manner, the origins of the genomes of all living organisms should lead back to the origin of life. When genomes are analyzed, we can reveal, for example, how humans became human and how Escherichia coli became Escherichia coli. Moreover, both similarity and difference between humans and Escherichia coli will be found. In this way, we will be able to see the history of life and the relationship of all living creatures on the earth.
There are two ways by which one can examine the history of life and the relationships of living creatures through genome analysis. One is to elucidate the process of evolution and the other is to examine the process of development. To examine the history of living organisms (evolution) and the process of forming individuals (development) is to see living organisms in their entirety and to pay attention to their diversity. At the same time, it places great significance on the concept of "time," which has largely been neglected in science that was based on reductionism and determinism. Although biohistory relies on modern biological techniques such as DNA analysis, it is not restricted to "science" in a narrow sense. In biohistory, we emphasize broad aspects of biology, such as the art contained within it. One can find many interesting "stories" of life in biology. To reconstruct these fascinating stories using research results is one of the most important activities of biohistory. Fortunately, in the front ranks of biological research, investigation into the function of genes in developmental processes (including apoptosis), cell division, signaling, etc. is becoming popular. As such studies continue to advance and to reveal the involvement of genome activity in more phenomena of life, we will get closer to elucidation of the magnificent history of all living creatures.
Almost 20years have passed since we started the field of biohistory (the Biohistory Research Hall was opened in 1993). During this time, many biologists have demonstrated their support and cooperation. Strong interest was shown by specialists in other fields of science and the arts, and by the general public. Many stated "I am thinking the same thing." Biohistory is a comprehensive approach to the questions of life, such as what we are and why such diversity exists among living creatures. The constant support we have received has given us the confidence to continue pursuing the young field of biohistory.
In the society of the future, the understanding of "what is life" will become more important than ever. To ensure quality of life, we must solve many problems concerning environment, population, food, medicine, and education, among others. Finding solutions will require a solid understanding of the meaning of "life."
Biohistory attempts to establish a way of thought that comprehends "life." in its entirety. We are convinced that biohistory has the potential to unite science and humanities, involving both academic and lay persons. We hope that biohistory will take root and contribute to the formation of the future society.
January 2013
Honorary Director
Keiko NAKAMURA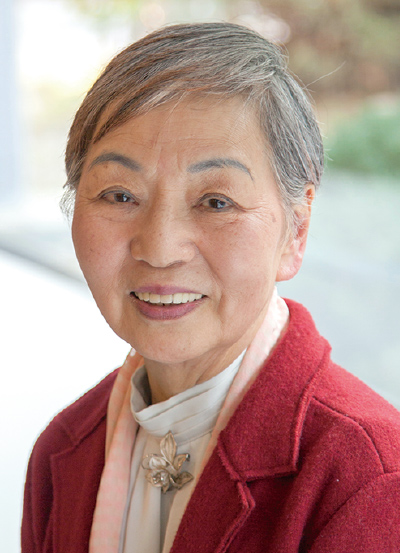 Profile
Keiko Nakamura graduated from the University of Tokyo and obtained her Ph.D. in molecular biology. In 1971, she became Chief of the Laboratory for Social Life Science and in 1981, became Director of the Department of Natural and Social Environmental Science at the Mitsubishi-Kasei Institute of Life Sciences. She became a professor at the School of Human Science, Waseda University in 1989. She was a visiting professor at the Center for the Advanced Research in Science and Technology of the University of Tokyo (1995-96), and Osaka University (1996-2005). She was Deputy Director General of BRH from 1993 to 2002. She is the author of many books and also well-known for her translations of such important books as the Double Helix and Molecular Biology of the Cell into Japanese.
Greeting from the Honorary Advisor
Tokindo S. OKADA
A Concert hall for science
My enthusiastic love for classical music has endured for more than half a century, albeit my never having received any formal education in music and my total incapability of understanding complicated music scores. On the whole, music in the original form created by composers is unapproachable for the general public. The only opportunity for most people to appreciate the beauty of music is solely provided by performers.

Likewise, science is in principle, not readily accessible to people outside the scientific community. It is clear that performers are equally essential to present the wonder and beauty of science. However, such talent is much more difficult to find and their professional authority much less firmly established in our society, compared to their musical counterparts. Therefore, the idea of creating a place where people could enjoy "performances" of scientific research presented through talk, art, music and contemporary auditory and visual technologies, was conceived.

I recall a statement by Dr. Maxine Singer, the President of the Carnegie Institution of Washington, at a meeting held in Japan, that if there is a common world-wide culture, science is its name. This sentiment is the motivating force behind the creation of the Biohistory Research Hall(BRH); to promote such a culture which is easily accessible to the general public. My hope is that what a concert hall does for music, our Research Hall is doing for science.
Living organisms are full of wonder
Undoubtedly, biology provides one of the most suitable"repertoires"for performances at the BRH, having such immense sources of wonder. The individual phenomena of each organism, from bacteria to mammals, and the inherent beauty of each species are fascinating and awe-inspring. If we could only be given more opportunities to appreciate them, these natural wonders would no doubt give much joy to mankind.
At the BRH, one of our special interests, among many others, focuses on the"changes of organisms with a lapse of time."These changes include the transformation of fertilized eggs into adults as well as those incurred during evolution over a vast span of time. Through the ongoing effort of scientists, the exciting tales of each living organism are being told in increasing detail. We refer to these historical tales as"biohistory." This way, concepts utilizing such key words as evolution, ontogeny, biodiversity, DNA, genetic code etc., can be integrated into a single historical story. The topics of our research activities are closely linked to the categories of Developmental Biology and Systematic Biology (based on DNA studies) in modern biological sciences.
BRH campaign
The displays in the BRH are open to public throughout the year. Our quarterly magazine, Biohistory, tackles diverse topics dealing with various aspects of biohistory, and is illustrated with color photographs. Our activities are conducted in collaboration with a variety of like-minded people, not only scientists, but artists, musicians, and writers, among others. Ongoing experiments in our research laboratories may be observed by visitors during "laboratory tours." We organize a "summer school" to allow children to become familiar with modern biology, i.e., how to isolate DNA. Last summer, we started a new course to provide adult amateur naturalists with an opportunity to try PCR techniques in taxonomic studies.
The BRH is, despite its modest scale, a wonderful challenge. We welcome you to enjoy science with us.
April 1997
Honorary Advisor
Tokindo S. OKADA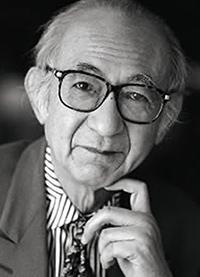 Profile
Director General of the Biohistory Research Hall (1993-2001) is a Professor Emeritus of Kyoto University and Vice-President of the International Union of Biological Sciences (1991-present). Specializing in developmental biology, he has served as President of the International Society of Developmental Biologists (1982-86), and has been awarded the Harrison Prize from the Society (1989). He was Director General of the National Institute of Basic Biology (1984-89), as well as President of Okazaki National Research Institutes (1989-91). In 1995, he received prestigious rank of "Person with Cultural Merit" from the Japanese Government.